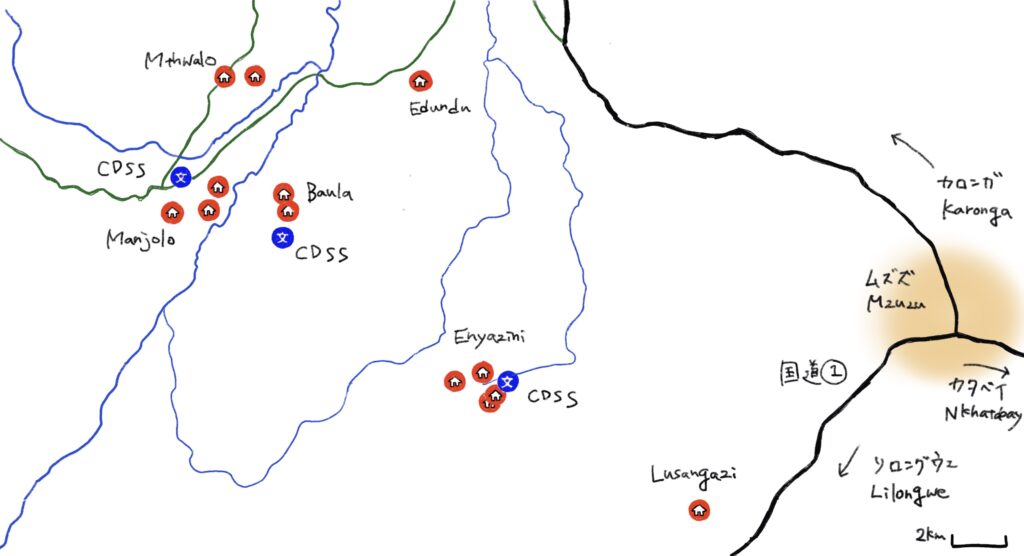 Hello everyone.
The rainy season has finally arrived in Mzuzu. It rains almost every day at some time.Farmers are busy ploughing their fields and preparing fertilisers.
Now, to wrap up the year, I would like to write about how our project is going.
The construction of 13 toilets has now been completed. During the rainy season, it rains almost every day. So, we will temporarily halt the construction of the toilets.
The 'House' symbols on the map above show where the toilets have already been installed, while the '文' indicates the location of the boarding high school (Community Day Secondary School: CDSS). Mzuzu on the far right is the town where the project office is located.
You can see by region.
Baula 2 toilets
Manjolo 3 
Mthwalo 2 
Edundu 1
Enyazini 4
Lusangazi 1 
Toilets were constructed in each area. The furthest Mthwalo area takes 1 hour and 15 minutes by car.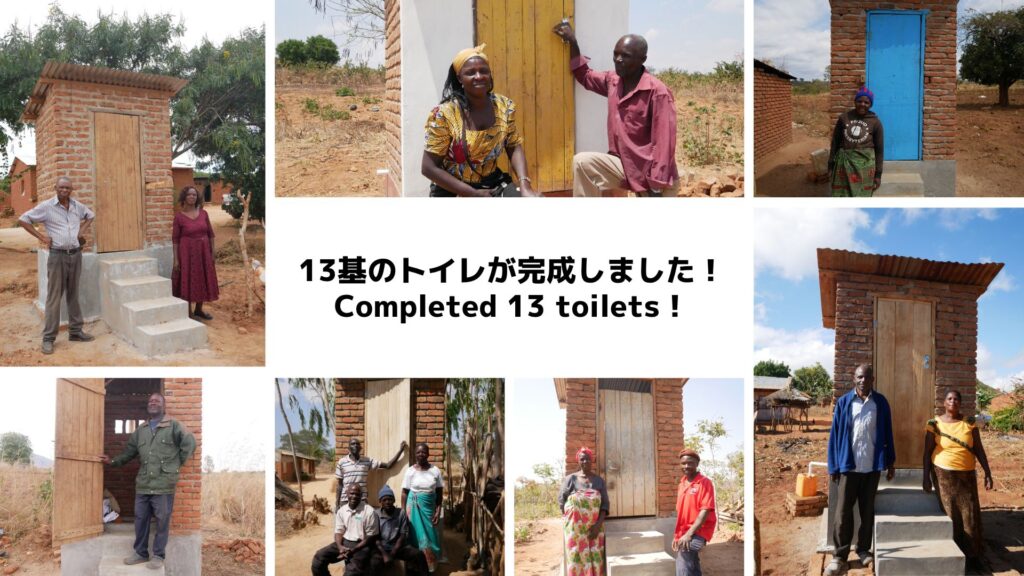 And there are already groups set up by farmers themselves in the Baula, Manjolo, Mthwalo, and Enyazini regions.
Baula Njebule Group
Manjolo Vilimunthazi Group
Mthwalo Kapokolo Group
Enyazini Kachenga Group
In Edundu, the Umoza Farmers Group, which has already joined the MASHEP group, is active.
During the coming rainy season, we will continue to provide training on crop production, support group management, and follow up with farmers who may be able to build the next latrine.
We have our Twitter, so please take a look here.