Introductory Video of GSGES
International students talk about their study in the Graduate School of Global Environmental Studies (GSGES).
VAR Elif Berna
Graduated from Doctoral Program in Global Environmental Studies (2019)
Research Fellow, Japan Center for International Cooperation in Conservation, Tokyo National Research Institute for Cultural Properties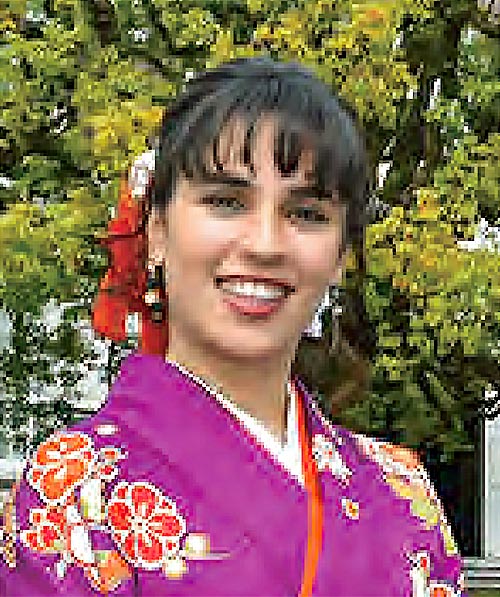 Living in Japan as a child has influenced me a lot to create my personal interest in Japanese culture, which has later transformed into a professional interest as I graduated from the university in Turkey. Thanks to the opportunity given by MEXT, I enrolled in GSGES in 2015 as a research student and started my doctoral education in the next year.
I should say that studying in a foreign country might be challenging at times and the life of a doctoral student is stressful in any way. That is why it is crucial to have a learning environment where you feel comfortable and free to express yourself. In that sense, I was very lucky that I belonged to GSGES, where students and professors make strong community ties with close relationships during good and bad times.
Various interdisciplinary lectures and internship opportunities are provided in GSGES, whereas they were not compulsory in my program. But, I took this opportunity to improve myself in global environmental issues, so I attended several courses where I met many professors and friends from different fields and/or countries. This interdisciplinary and multicultural working environment helped me to understand different cultures, perspectives, and expectations, which -in the end- enriched my own vision, too.
I believe this was a remarkable chance for me since I joined to Tokyo National Research Institute for Cultural Properties as a research fellow after my graduation and I work in a team consisting of architects, archeologists, engineers, and conservation scientists from Japan as well as abroad. I have been interacting with many people from different backgrounds and I believe my experience in GSGES is very helpful to manage this process smoothly.
Besides all those, one of my biggest learnings in GSGES, which changed my career perspective, is that our research activities should be conducted in the light of global standards, but blended in the local context; and should create social impact. I found it very meaningful and satisfying as a researcher, so that I try to conduct research activities that can contribute to society.
In short, my experience in GSGES was a memorable one, I hope yours would be much better!
SHARDA KC
Graduated from Master's Program (2017)
Research Institute for Quality Living Co., Ltd.
In 2014, I came to Japan for the first time with the aim of furthering my studies. After one year in Japan, I enrolled in the master's course at the Laboratory of Terrestrial Ecosystems Management in the Graduate School of Global Environmental Studies (GSGES) at Kyoto University. I chose the course because the lectures are conducted in English and it has a compulsory internship program.
During the master's program, we had many opportunities in class to interact with our fellow classmates from different cultural backgrounds and countries. It was a great time to learn about different cultural values, individual perceptions, and dreams. I had to spend my days struggling to improve my writing skills and completing assignments and laboratory experiments. After graduating from the master's course, I entered the doctoral course in the same laboratory, where I joined an internship program. I experienced living in rural areas of Nepal and working together with farmers. Through that experience, I came to know how hard life is for people living in rural areas and learned to cope with limited resources and facilities. I gained skills in time and project management through this field experience.
Altogether, I spent five years at Kyoto University, and I have great memories of my time there. The professors in my lab were very helpful and cooperative. I think that our joint seminars and the comments I received from the professors and my colleagues really improved my research. Ultimately, my dream and passion to complete a doctorate (Ph.D.) was fulfilled at GSGES. For my success in this achievement, I am very grateful to all the professors and staff of GSGES as well as my colleagues there, for their immense support and cooperation during this journey.
Recently, I have been working in a Japanese company in Chiba prefecture. It is a company dealing with food and hygiene inspection, where I belong to the physicochemical inspection group. I must say the laboratory skills, equipment handling, data analysis, etc. related to physical and chemical analysis that I learned from Kyoto University are applicable and helpful now in my professional career. I acquired skills in writing journal papers and conducting research, and together with experience of the internship program and lectures on other subjects, I hope that everything I gained will help to boost my professional skills in future.
HARA Natsuko
Graduated from Master's Program (2017)
Kokusai Kogyo Co., Ltd.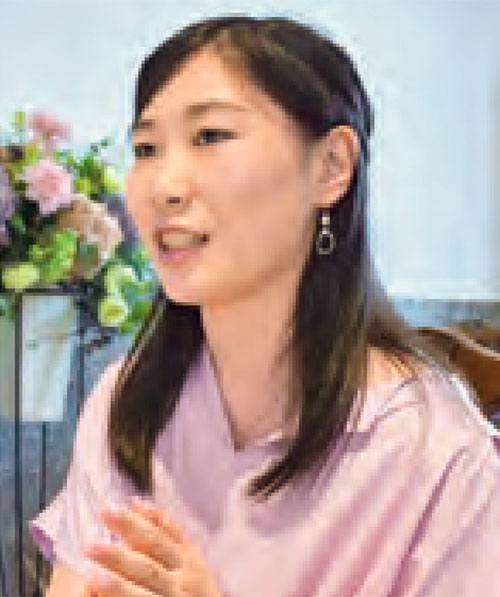 After embarking on my career, any time I have met with my friends from the Graduate School of Global Environmental Studies (GSGES) we have shared our experiences from our respective workplaces and discussed current events that catch our eye. When this happens, we unanimously agree that we can have such conversations only with GSGES alumni. I think this is because students at GSGES come from diverse backgrounds, take an interest in a variety of topics, and are inquisitive about social issues in general.
About half of my classmates were from abroad, coming from not just Asia, Europe, and North America but also the Caribbean, the islands of the South Pacific, and Africa. Sitting in classes and occasionally eating and going on trips together with students from around the world, I was able to deepen my knowledge about how my values and culture differed from theirs as well as see the variety of national policies that exist. Also in our class were Japanese students who came from different undergraduate faculties, had working experience, or were raised outside of Japan. They all had unique perspectives on issues facing our world, many of which were beyond me, and I think we learned a lot from each other.
I am now an engineer at a private enterprise, involved in the construction of geospatial information infrastructures, a foundational aspect of nations. Such information is being used in wide-ranging fields, including disaster management and mitigation, ecosystem conservation, and energy planning. Buried under my work day in and day out, sometimes I find myself becoming short-sighted. At such times, I make it a rule to take a step back and see things that are related from a broader perspective, and think about the significance of what I am doing and our customers' needs. I must say, these attempts to approach things from multiple angles would not be possible for me to do without what I learned from GSGES.
If you are looking for a graduate school that will help you to develop your expertise further and provide new encounters and learning opportunities, I can safely say that GSGES is the place for you!